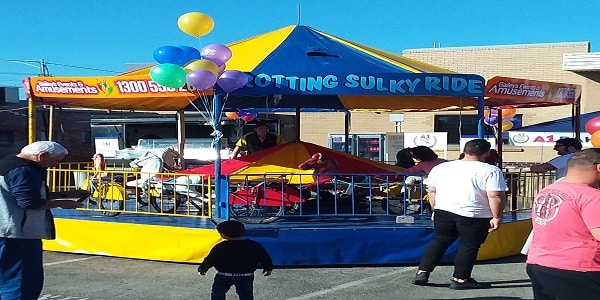 BAILEYS EVENTS & AMUSEMENTS offers a huge range of Rides & Amusements from Obstacle Courses, Cha Cha Ride and Even the Massive Sugar Rush Obstacle Course. Hold on tight, and be prepared for the ultimate in entertainment
Read More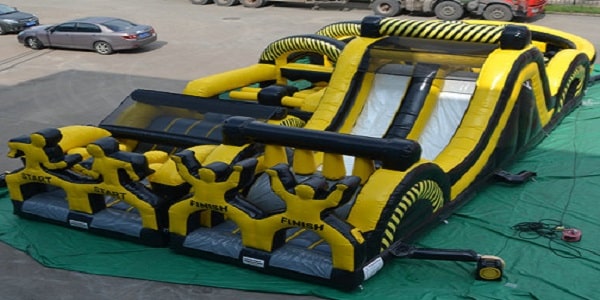 So get ready to let loose, and enjoy the excitement of our first-class family attractions. From the speed of our Slide, to the fun of the Jumping Castles, we have loads of Jumping Castles for parents and children alike.
Read More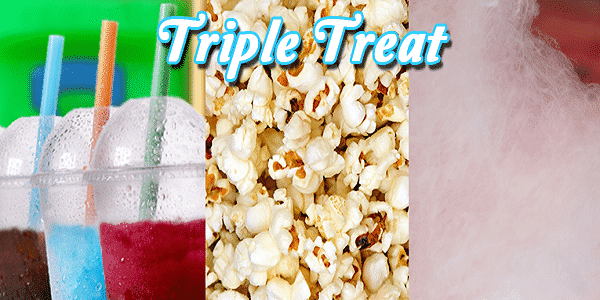 To make your Event complete why not have a special treat.
Hire one of our fun foods machines today
We have our double bowl Slushie machines, popcorn machines and Fairy Floss Machines available for your Special Event or Party.

Read More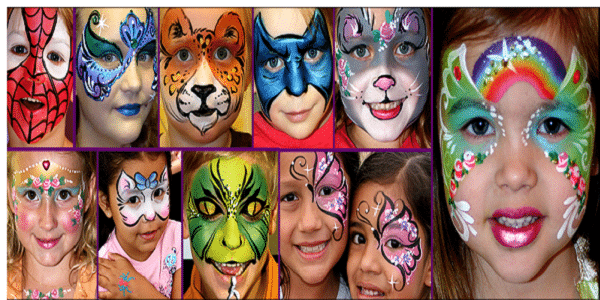 A great form of entertainment for all the family, watch children's and adult's faces light up as our talented Face painters & Balloon Twisters entertain them.
Read More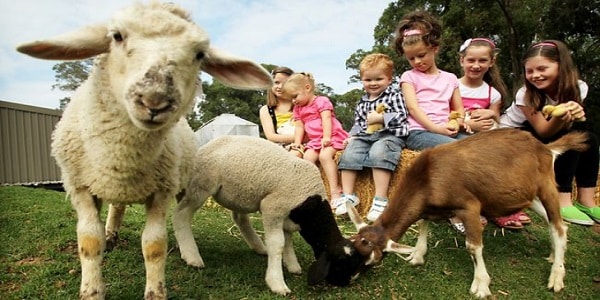 We have an Animal Farm to suit any Event, whether you want a couple of animals for a smaller crowd or heaps of animals to suit a larger crowd
We have Farms of 12 Animals, 40 Animals or 60 Animals.

Read More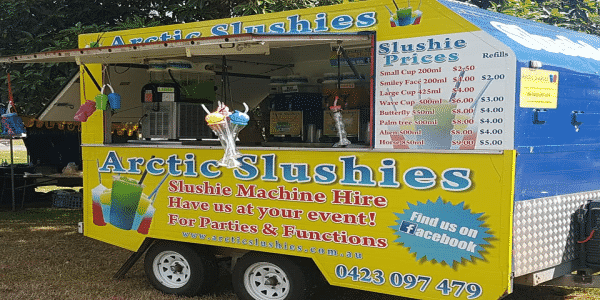 The Mobile Slushie Vans are built for special events. Ideal for footy club game days, surf comps, baseball games, car & hot rod shows, it is ideal for virtually any event. Our Mobile Slushie Vans are also available for Hire for Sporting Events, Fund Raising, Parties, Corporate Events, Trade Fairs, School Fetes and So much more.
Read More
Hi Chris, this is just a belated thank you for coming to our school picnic – the inflatable slide was a huge hit! We've had lots of great feedback so thanks again.

Michelle – Carey Baptist Grammer School
Hello Chris, on behalf of Brighton Soccer Club we would like to thank you for providing us a wonderful jumping castle for our Round Robin and BSC Victory Tournament on Saturday. The kids thoroughly enjoyed it. Can you please thank your wonderful supervisors for their attendance, patience with our kids, and collecting gold coin donations on behalf of the club. They were wonderful. We look forward to using Bailey's Events & Amusements again at similar events.

Heather – Brighton Soccer club
Hi Chris, thank you very much for attending our school fete on November 16th. Everyone had a great time and we had only praise and positive feedback on the slide and jumping castle. You and your team were fantastic, they were all friendly and approachable, you arrived on time and setup well, you collected tickets as asked, particularly because I found that I didn't get back to check on you as much as I would have liked. You were all very professional and the kids had a great time. I think my children were in there most of the day. Well done and thank you again.

Vicki – Corpus Christi Primary School
Hi guys,
Thanks so much for all your work over the weekend. The slide, castle and slushie machine were a big hit!
Thanks for making it all so easy!

Jamie – Drouin South
Hi Guys, just wanted to say thank you for the Jumping Castle on Saturday 16/11/13. The Kids had a blast! We will most definitely come back to you gents on our next party planning for the kids ? – Great Price Package and Fantastic Friendly Service!!

Anthony n Christina – Keysborough
Wow!! Awesome service. We got the Dora and Diego bouncer for our sons 1st birthday. Best $$ I have ever spent. Kids had a blast, adults were left in peace. Fantastic job guys. Will def use you guys again.

Kirsty – Melbourne
We hired the clown slide last year for a sixth birthday followed by a thirteenth.Kids had a ball ! Fantastic service, will be using you again this year….but what to choose??

Lyn – Emerald
We had a Party on Saturday and could not have been more pleased with a Jumping Castle company. Their customer service, price and hire hours can not be beaten. Highly recommend and will definitely be using again. Thanks again Baileys Events & Amusements for an unforgettable Children's Party.

Monique – Upper Pakenham
Hey guys! Just want to say a big thank you for the batman bouncer at Jake's 5th birthday party yesterday, it was a huge hit! The kids were so excited! Will definitely be recommending!

Emma – Pakenham
Thanks again Chris and Matt. Every year you turn up and make sure our family party is perfect. We really appreciate it. See you again next year!!!

Robyn – Somerville
On behalf of the Carey Baptist Grammar School, Junior School Parents' Association I would like to thank you for your participation in our Welcome Carnival. It was a great event and the feedback from all our parents, staff and especially the students was that it was our best Carnival ever.

Guy – Carey Baptist Grammar School – kew
Safety
Rider safety is a top priority here at Baileys Events & Amusements along with Customer satisfaction so please read through the list and comply with our rules before riding.
Obey minimum height, age, weight and health restrictions
Ensure you use the seatbelts/lap bars/shoulder harnesses provided
Report any possible ride defects to the supervisor on duty
Remain seated until ride comes to a complete stop and the supervisor instructs you to exit
Please keep your arms, legs and head inside the ride at all times
No smoking, eating or drinking on any rides at all
No unruly or offensive behaviour, swearing or line jumping will be tolerated
We advise that you observe the ride in motion to see whether it is suitable for you or the children in your care
Quality
All our rides are inspected annually by fully qualified structural engineers, and maintained in perfect working order.
We have implemented a very strict maintenance program for all Amusement rides
Our ride supervisors are trained in all aspects of Amusement supervision.
Events
No matter the type of event you are doing, from private functions to birthday parties or community festivals to school fetes we have you covered
Agricultural Shows
Birthday Parties
Church Picnics
College Carnivals
Community Carol's
Community Fairs
Community Fundraisers
Company Christmas Parties
Corporate Promotions
Country Fairs
Family Fun Days
Kids Parties
Kinder Events
Multicultural Festivals
Music Festivals
Private Parties
School Fete's
Social Club Events
Sporting Presentations
Spring Fairs
Street Festivals
University Open Days